50,956km, 5 continents, 28 countries, 275 days, 3 charities, 1 Guinness world record,
1 fire engine
Follow That Fire Engine was an awe-inspiring expedition in 2010 dedicated to the memory of Steve's father, Garth Moore, who spent 33 years serving as a firefighter at Wimborne Fire Station in Dorset.
Steve, Paul, Ross and a crew of friends circumnavigated the globe in a fire engine, fondly known as Martha. The crew drove an impressive 26,000 miles through 28 countries over nine months, covering grueling terrain, inhospitable territories and extreme temperature conditions. The expedition raised £120,000 for three incredible charities (Macmillan Cancer Support, The Fire Fighters Charity and The Roy Castle Lung Cancer Foundation) and achieved a Guinness World Record.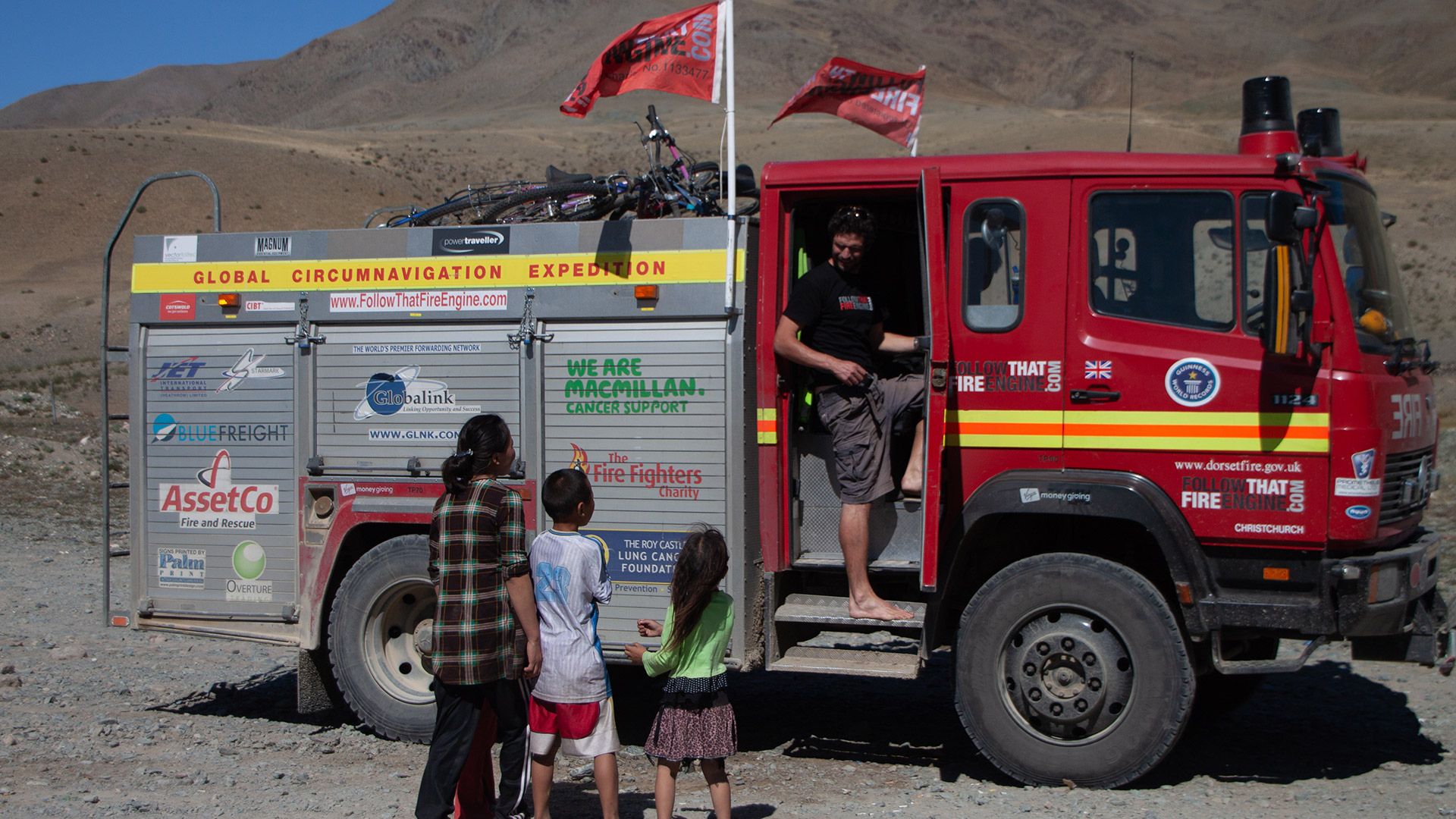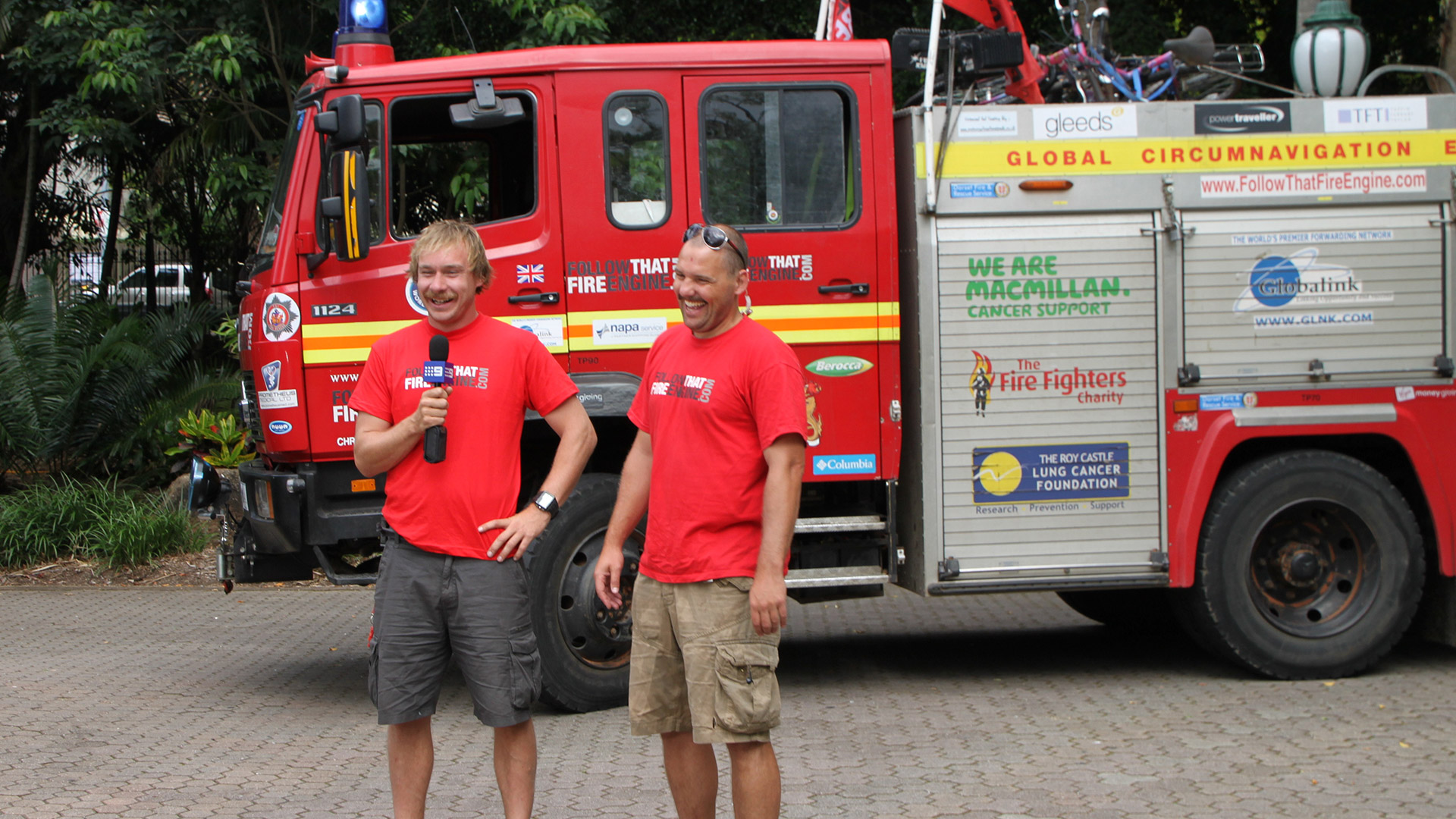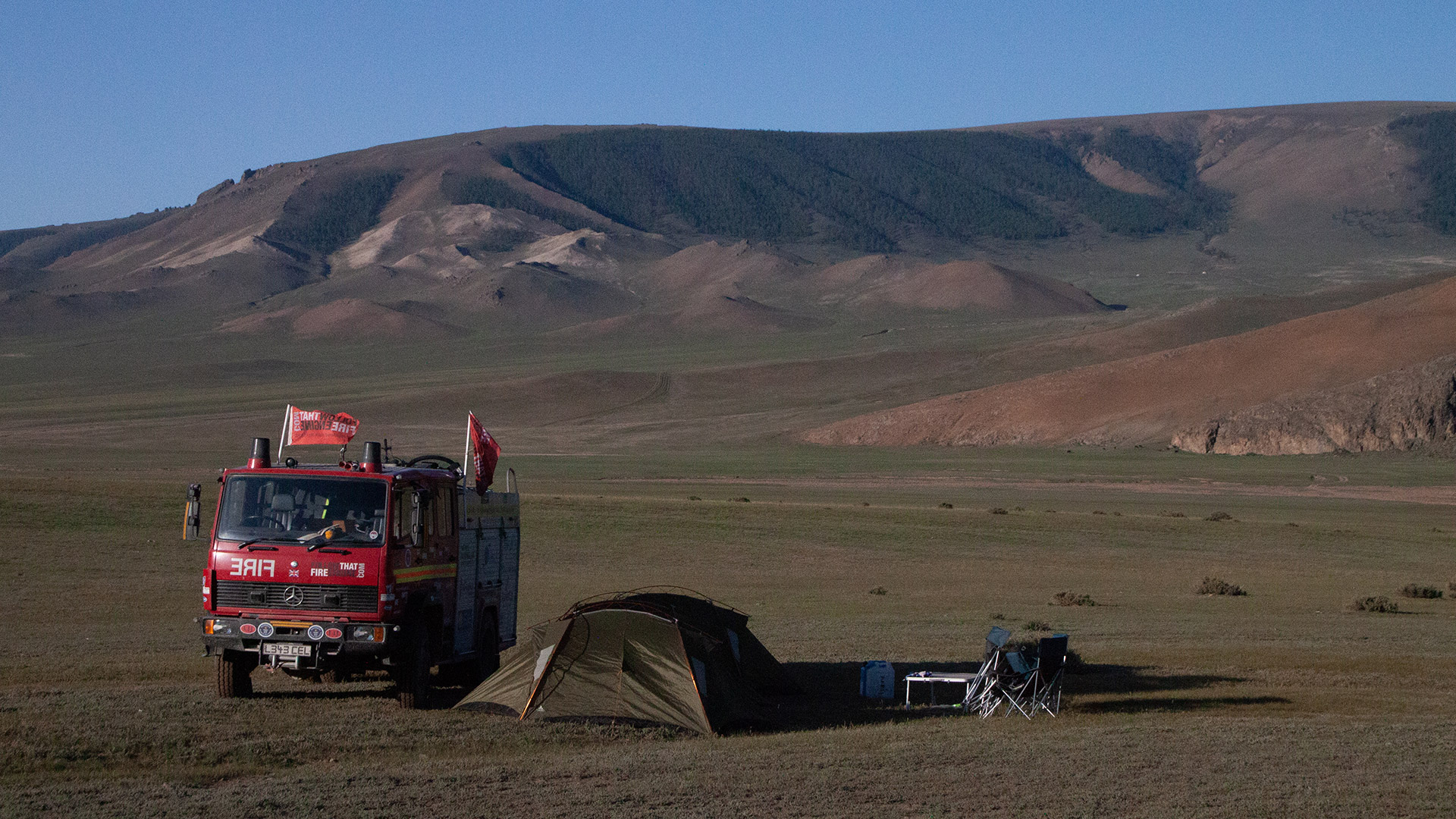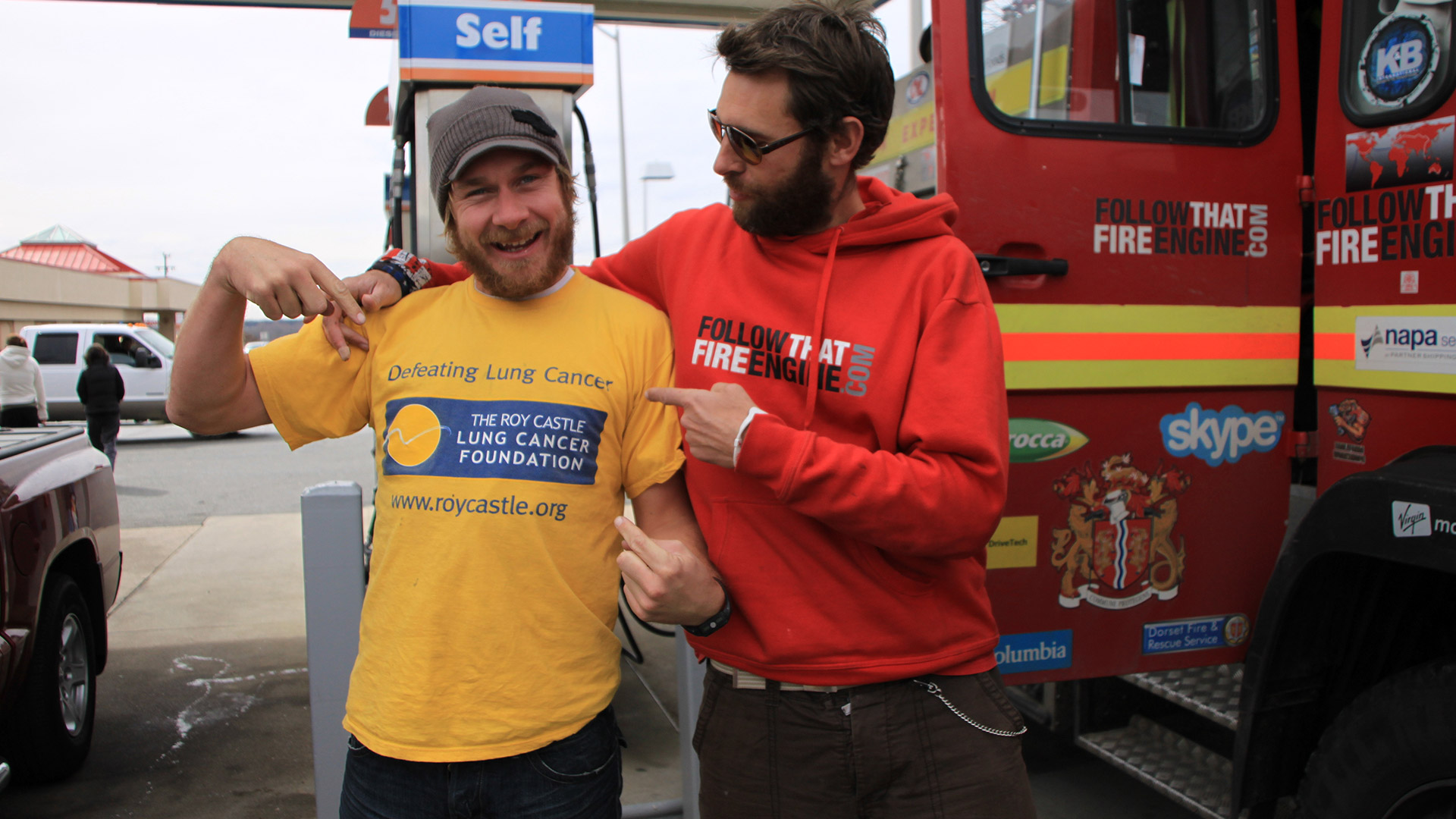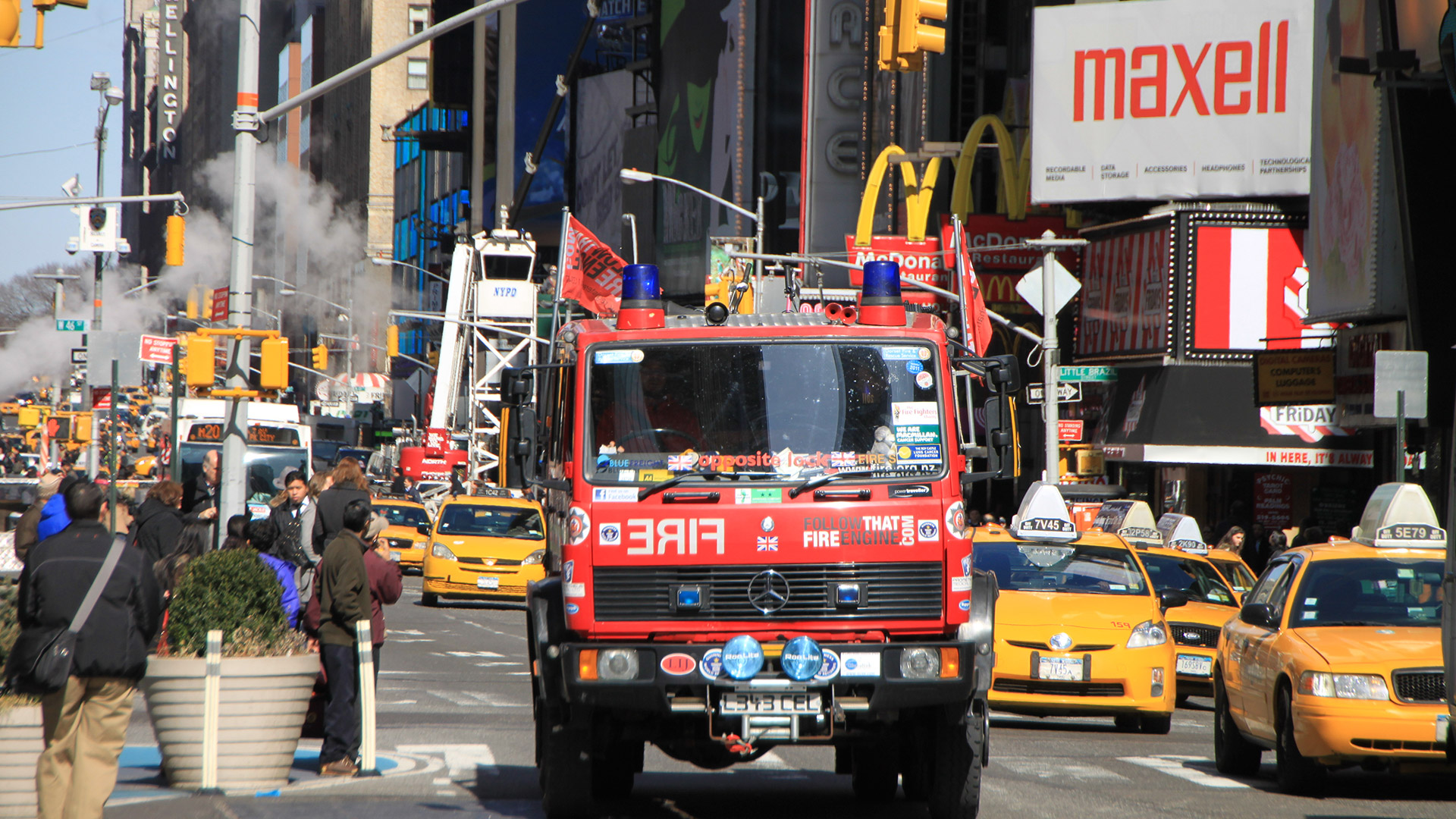 The expedition taught Steve and the crew about project management and the importance of working together and harnessing relationships with friends. Whilst there was a core crew throughout the journey, dozens of friends and experts supported them to keep everyone safe, on track, and equipped to deliver this challenge.
The courage, perseverance and togetherness of the Follow That Fire Enginecrew during the expedition is the cornerstone of what makes us who we are today. from our teams at Flight Club and Electric Shuffle, who bring groups of friends together for unforgettable moments of joy, to our central Red Engine team, we are all a collective of brave, insatiably curious joyous creators.